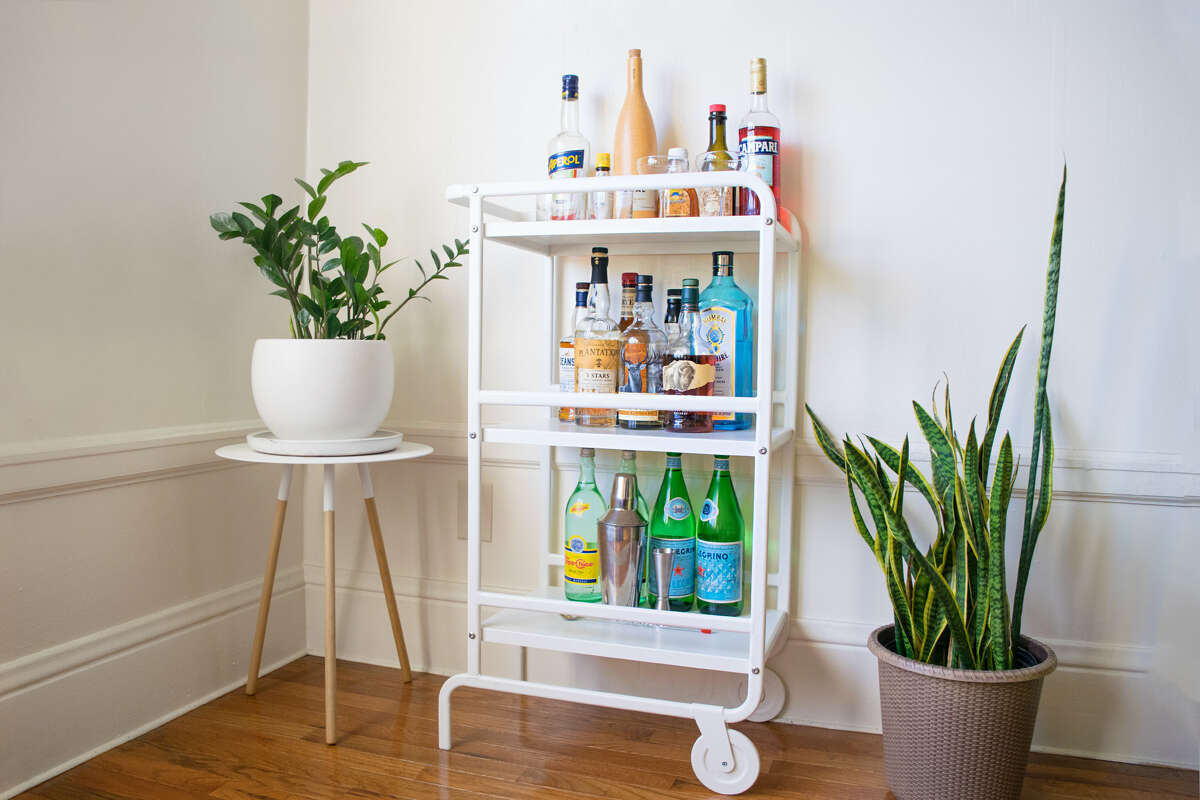 Like many life milestones, my journey began at Ikea.
On a sunny Saturday afternoon, I wove through the winding path of steel barricades leading to the entrance of the blue-and-gold mecca of cheap furniture, only to find I was at the wrong end. Bravely, I asked an employee for guidance, who pointed me towards a tiny pick-up window to the far left of the store. After a few moments of confusion over where the real line was, I emerged victorious, Sunnersta utility cart in hand. No endless Ikea maze for me today: I had pre-ordered online.
My Sunnersta, however, was no ordinary utility cart. It was destined for greater heights: This humble $25 white steel frame would become my very first home bar.